The Cloud Factory merchandise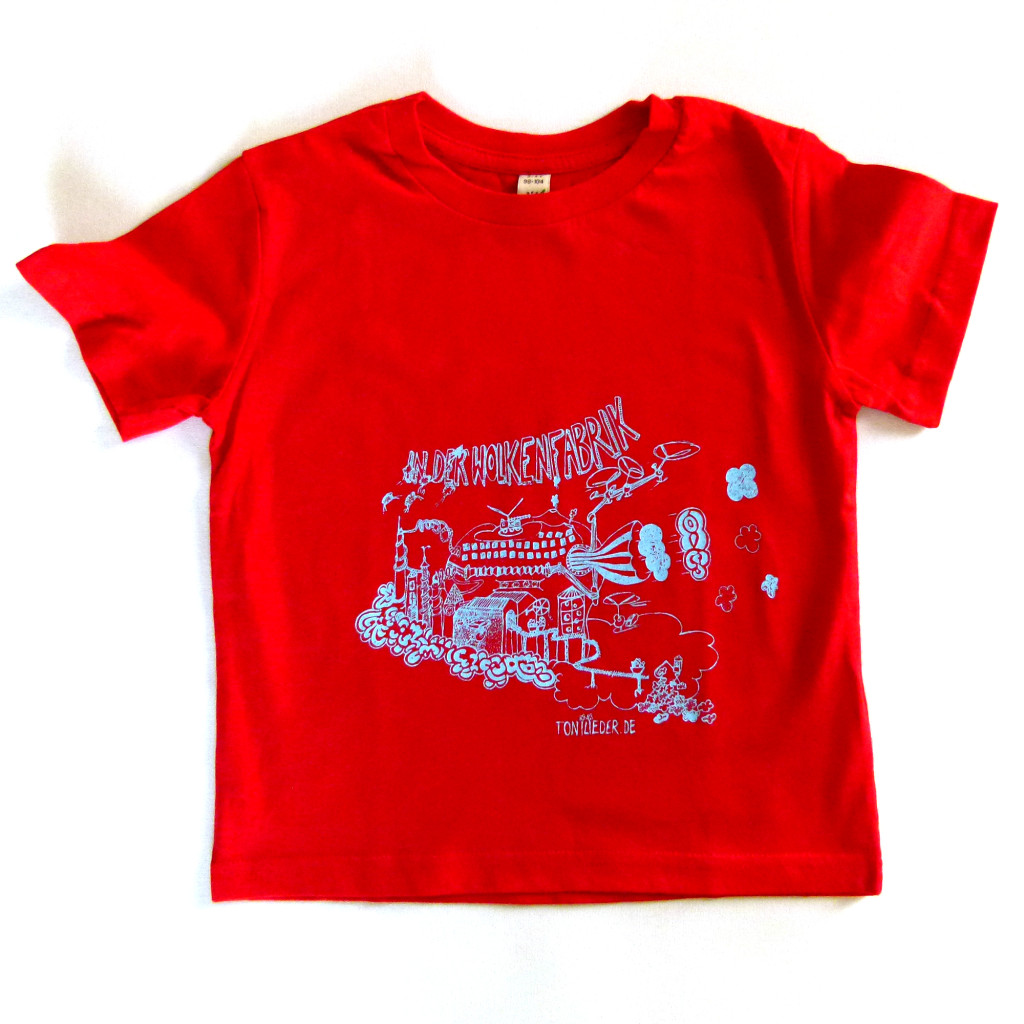 These happy T-shirts are fair trade (GOTS certified) and made from organic cotton.
Colors like poppy-red, kelly-green, ocean-blue or navy are silk-screened with the Cloud Factory logo.
Sizes are available for ages 3-4, 5-6 or 7-8. All T-shirts are machine washable at 30 degrees Celsius.
Order a shirt for 14 Euros plus postage by using the contact form. Please note quantity, color, size and your correct address.
upcoming events
2018-10-23 | concert for children and families
"In der Wolkenfabrik"
Toni Geiling and Kaspar Domke (double base)
where:

Kulturtreff Roderbruch, Hannover

Kulturtreff Roderbruch, Hannover

start: 10:30 AM
2018-10-24 | concert for children and families
"In der Wolkenfabrik"
Toni Geiling and Kaspar Domke (double base)
where:

Kulturtreff Hainholz, Hannover

Kulturtreff Hainholz, Hannover

start: 10:30 AM
2018-10-25 | concert for children and families
"In der Wolkenfabrik"
Toni Geiling and Kaspar Domke (double base)
where:

Stadtteilzentrum KroKuS, Hannover

Stadtteilzentrum KroKuS, Hannover

start: 10:30 AM